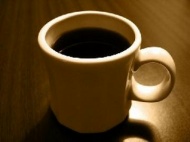 Testimonial:
I've got lots of tools to use for pursuing this project now-- thank you for the class!
~Amy
Victoria, I wanted you to know that my fantasy novelette "Suck of Clay, Whir of Wheel" that I began in your class last fall has found a home. It will be in the twenty-third issue of "Challenging Destiny" which is a magazine sold though Fictionwise. Needless to say I am thrilled. Thank you for the part you played in my first fiction publication,
~ Pat Esden
Thank you for a wonderful class! I learned a ton and am more comfortable with the research I need to do and how to go about it. The exercises made me think about some of the smaller details that I probably would have missed on my own. And thanks for the validation and encouragement on my novel. This class was the motivation I needed to break out of my procrastination streak and get back to work on it!
~ Abby
Writing Historical Fiction

Facilitator: Victoria Grossack
Please note! The workshop is conducted in English but if you are working or would be more comfortable doing the assignments in German or French Victoria will be happy to work with you.

Workshop Syllabus

Ever wonder what it takes to write good historical fiction? In this course we'll cover how to make the past come to life without losing the reader.

Includes at least one critique by facilitator of your five-page scene

Week 1: Yesterday's Stories and Today's Readers

Your story is placed in the past but you want to sell it to readers of today. Through historical fiction you can offer the reader escapism and a chance to learn something about the past. But as a writer you are also confronted with old-fashioned attitudes and unappealing characters. How do you strike a balance? How do you use these attitudes to make your writing more exciting?

Week 2: Setting Your Scenes with Research

Historical fiction needs to take the readers to a different time and place. What information do you need to do that? Also: tips on how to conduct research effectively and enjoyably.

Week 3: The Devil's in the Details

Choice details put the readers in the story - too many details will smother them. This week will consider examples which work and fail, as well as some tricks to help your readers keep on track. We also look at the most elementary part of your writing: the words you choose.

Week 4: Bring Everything Together

How do you bring all of the above together to create your story? We'll look at joining character and setting through metaphor, and also analyze scenes from historical fiction.

Objective:
By the end of the workshop, students will understand some of the traps and challenges specific to historical writing and be better prepared to tackle them.

Prerequisite:
In order to get the most benefit from the course, students should have one or more historical fiction writing projects in mind. The more effort they put into the course, the more rewards they will reap!

Recommended Reading and Viewing:
Examples will be taken from
The Clan of the Cave Bear, by Jean Auel
The Shelters of Stone, by Jean Auel
The Physician, by Noah Gordon
The Winds of War, by Herman Wouk
War & Remembrance, by Herman Wouk
Pope Joan, by Donna Woolfolk Cross
The Pillars of the Earth, by Ken Follett
The Red Tent, by Anita Diamant

About the Facilitator: "This well-written book, about an intelligent, observant and questioning woman to whom big events happen, is riveting." That's what the Associated Press says about Grossack & Underwood's book, Iokaste: The Novel of the Mother-Wife of Oedipus, which was published in English in 2004 and is due to appear in Greek in 2006. Victoria Grossack is also a regular columnist for Fiction Fix, has published articles and short stories for various magazines. She is creating a set of novels placed in Bronze Age Greece with her frequent collaborator, Alice Underwood. Visit www.tapestryofbronze.com, and read about Iokaste and other works in progress.
---
Registration: Select the payment service you want to use.
Workshop Duration: 4 weeks
Tuition: $89
Scheduled Sessions for 2012:
January 16th
February 20th
March 26th
April 30th
May 28th
June 25th
August 20th
September 24th
October 29th
November 26th
December 31st
Payment Services via Paypal:
IMPORTANT! Your receipt and information will come to the e-mail address associated with your PayPal account. If you do not check this account, you will not receive your receipt or workshop invitation!
To pay by check or money order CLICK HERE
By registering, you indicate that you have read our
Workshop Terms of Service.
Recommended
Books recommended on this page are not required reading for participation in the course.
The Shelters of Stone
by Jean Auel
War and Remembrance
by Herman Wouk
Pope Joan
by Donna Woolfolk Cross