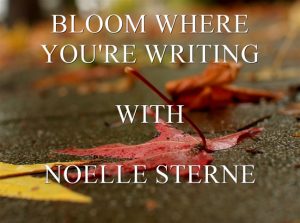 The night after I agreed to contribute regularly to this column, as I tried to sleep my eyes bugged open in 3:00 a.m. panic: How will I ever get enough ideas? How will they be interesting and meaningful enough? I stared at the ceiling, grinding around for long minutes. As my worry spiral finally wound itself down, I remembered wise words by spiritual philosopher and self-help author Wayne Dyer in The Power of Intention: "Change the way you look at things, and the things you look at change" (p. 183).
Dyer points out that this principle comes from quantum physics. In experiments, scientists have found something amazing: "It turns out that at the tiniest subatomic level, the actual act of observing a particle changes the particle. . . . If we extend this metaphor . . . and begin to see ourselves as particles in a larger body called humanity or even larger—life itself—then it's not such a huge stretch to imagine that the way we observe the world we live in affects that world" (pp. 173-174).
Watch What You Observe
This was the answer! I'd been observing the wrong thing—my creativity as limited. I took heart too from the unapologetic confidence of Italian composer of wonderful operas and many other works, Gioachino Rossini. He said, "Give me a laundry list and I will set it to music" (http://www.musicwithease.com/rossini-quotes.html). I had to change my thoughts (even though I might not choose a laundry list to write about) and open to unlimited creativity.
We live so much in our heads, with our mental machinery on an infinite loop. We think, plan, devise, figure out, outline, and worry in a never-ending stream of noise. Our mind seems to control and consume us, and we think we can't stop it. We don't even attempt to because we're afraid that if we do, "nothing" will be there. Maybe it's time to go out of our minds.
When we "turn off"our minds and all the thoughts that keep us at the surface, we tap into the vastness inside us. We access the infinite well of our creativity or, as Eckhart Tolle says in A New Earth, "the infinite depth of who [we] are" (p. 28).
Recognize the Abundance
Look at Nature's creativity—the strains of flowers, species of animals, classes of bugs, shapes of clouds. Look at all the creativity humans explode with in music, art, literature, dance, sculpture, architecture, science, design, fashion, cooking, software, hardware, apps, storage containers.
Each of our lives is an overflowing cornucopia of ideas. Writer and psychotherapist Rachel Ballon in The Writer's Portable Therapist offers another perspective: "Everything you'll ever need for the rest of your life is already inside you. Your dreams, your childhood, your hopes, your life experiences, your fantasies, and most of all your timeless memories are the richest sources for your stories from the heart" (p. 97).
Think back to even one of those experiences—first day of kindergarten, moving to a new home, dream of being in movies or a space ship, death of a grandmother.
I bet a story is already forming. We'll never run out as long as we keep the channel open. On the deepest level, if our creativity comes from God (please give It the benefit of the doubt), how can God have limited ideas? Writing guru Julia Cameron declares, slightly irreverently: "God has lots of money. God has lots of movie ideas, novel ideas, poems, songs, paintings, acting jobs. . . . By listening to the creator within, we are led to our right path" (The Artist's Way, p. 92).
Take a Few Moments
So, get up and away from the screens and desk. Tell yourself, "I'm going to sit here for five (or one or two) minutes." Do it, and let your mind go.
As you quiet down, say "No!" to your worry spiral, and listen inside, ideas come pouring in. You may even want to jot them down. And choose the one that stirs you first. Remember, you can always come back to this quiet place for more ideas and connect with Yourself.
When I finally calmed down in the middle of the night and listened, three ideas emerged instantly.
I turned over and fell asleep.
BIO:


Noelle Sterne publishes writing craft, spiritual articles, essays, and stories in print and online publications. With a Ph.D. from Columbia University, Noelle assists doctoral candidates in completing their dissertations (finally). Based on her practice, her current handbook addresses these students' largely overlooked but equally important nonacademic difficulties. Challenges in Writing Your Dissertation: Coping with the Emotional, Interpersonal, and Spiritual Struggles (Rowman & Littlefield Education, 2015). In Noelle's Trust Your Life: Forgive Yourself and Go After Your Dreams (Unity Books, 2011), she helps readers release regrets, relabel their past, and reach lifelong yearnings. Visit Noelle at www.trustyourlifenow.com.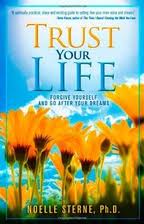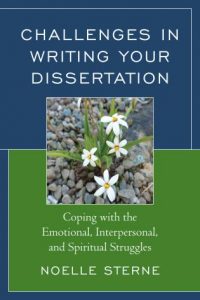 Image Credit: Mirror